A marble master bathroom can look very luxurious, but if you don't use the right colors to add interest, it can quickly lose that luxurious feeling. The best way to add an extra touch of class to your marble master bathroom is to pick decorative objects that make the bathroom look even grander.
Matching Objects For Your Marble Master Bathroom
Should you have your towels on display? There is often a debate if towels should be on display in a high-end bathroom. The answer is that the right kind of towels is right at home, but there are a couple of dos and don'ts.
First of all, it is important to buy quality materials. White towels will not make your marble stand out. Instead, you should go for colors such as warm lilacs, blues, and turquoise shades.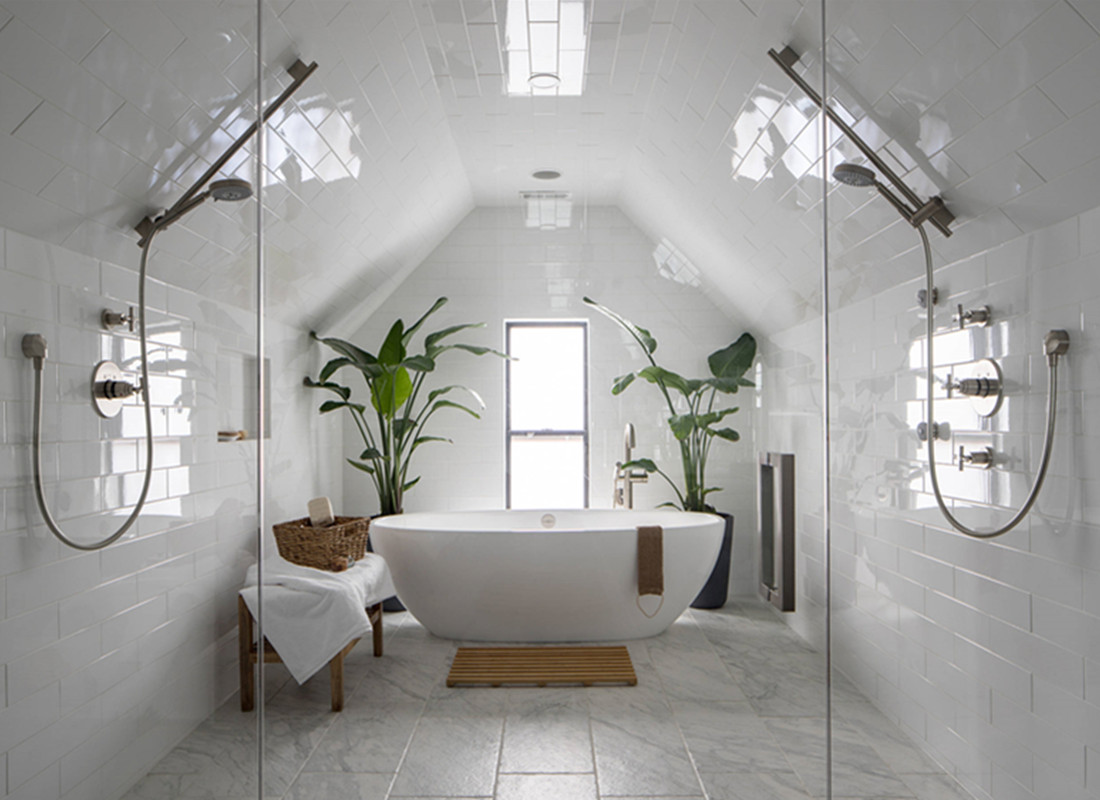 Candles will make a nice addition. Don't settle for small candles. Your candles really do need to make a statement. Choose large candles that will spread a warm glow when they are lit. Place them closed to mirrored surfaces and the atmosphere in your bathroom will be electric. It will become the place you will want to escape to.
Mirrors are very important in a marble master bathroom. A large mirror is sometimes better than smaller reflective surfaces. Keep that in mind when you go shopping.
Rugs must be made from luxurious materials and inviting to walk on. Letting them match the color of your marble, is a great idea.
When it comes to plants, you want to forget about your spider plants. Statement plants and flowers such as orchids will help to raise the profile.
A marble master bathroom does not come cheap. Don't forget to allow for decorating your bathroom in your budget. Stopping halfway through can easily make your marble bathroom look cheap instead of classy and sophisticated.